Event – July 15 to 16, 2022
NB GRAND TOUR
Event – July 15 to 16, 2022
NB GRAND TOUR
The NB Grand Tour is back for its 10th year!
Under the honorary chairmanship of Lucie Blanchet, Executive Vice-President – Personal Banking at the National Bank, this year's event will bring you to the stunning Mont-Saint-Bruno area.
FIND OUT MORE HERE!
CYCLING CHALLENGE 🚴‍♂
On July 15 and 16, 2022, employees from the National Bank will cycle on one of the three circuits offered: recreational, intermediate or advanced (60 to 150 kilometres per day).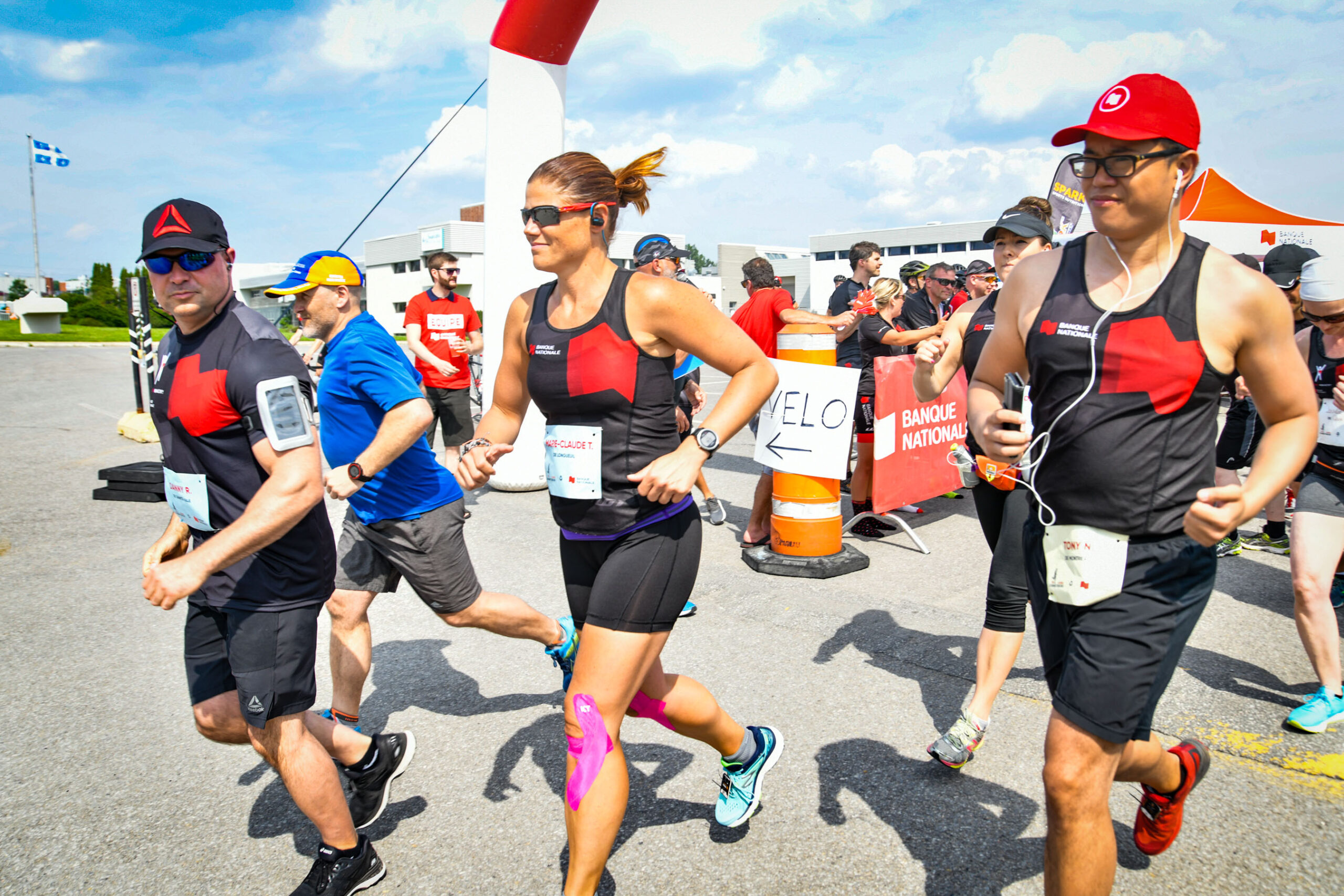 RUNNING CHALLENGE 👟
On Saturday, July 16, runners will roam the region's trails on one of the two courses offered (5 km and 10 km). Runners of all levels are welcome to embark on this course composed of uneven surfaces (soil, gravel, etc.).
How can I contribute?
To encourage these good-hearted athletes and contribute directly to the prevention of psychological distress among young people, you can make a donation via the platform provided! 
Thank you to the National Bank for making a difference in the lives of young people!