MONDAY, JUNE 12th 2023
32st GOLF TOURNAMENT
MONDAY, JUNE 12th 2023
32st GOLF TOURNAMENT
A day out on the greens in aid of preventing psychological distress among young people in Quebec
For 32 years now, hundreds of philanthropists and partners have taken part in a festive and engaging day at our sports event to support the Fondation.
This year, to celebrate our 32nd anniversary, we are delighted to be able to meet again in a safe environment to enjoy this day combining golf, networking and philanthropy. See you at the renowned Club Laval-sur-le-Lac on Monday, June 12th!
Treat yourself to the privilege of playing on one of the most beautiful (and exclusive) golf courses in Quebec with a package that includes green fees, cart, VIP service on the course, brunch and cocktails—all while respecting the public health measures in effect.
Date : Monday, June 12th, 2023
Location : Club Laval-sur-le-Lac
Adress : 150, rue les Peupliers, Laval
Why take part in this event?
Thanks to the generosity of our participants, the funds raised since the start of this key event 30 years ago have allowed us to raise awareness among young people of the importance of taking care of their mental health.
In 2020, it was particularly thanks to your support that the Fondation was able to quickly move its activities online and offer the Mental Health Basics workshop to almost 30,000 secondary students across Quebec.
OUR IMPACT
Contribute to the event or make a donation
Do you want to help restore hope in thousands of young people? You can sponsor our event, register for it or make a donation to support our cause.
CONTRIBUTE TO THE TOURNAMENT
Discover the other events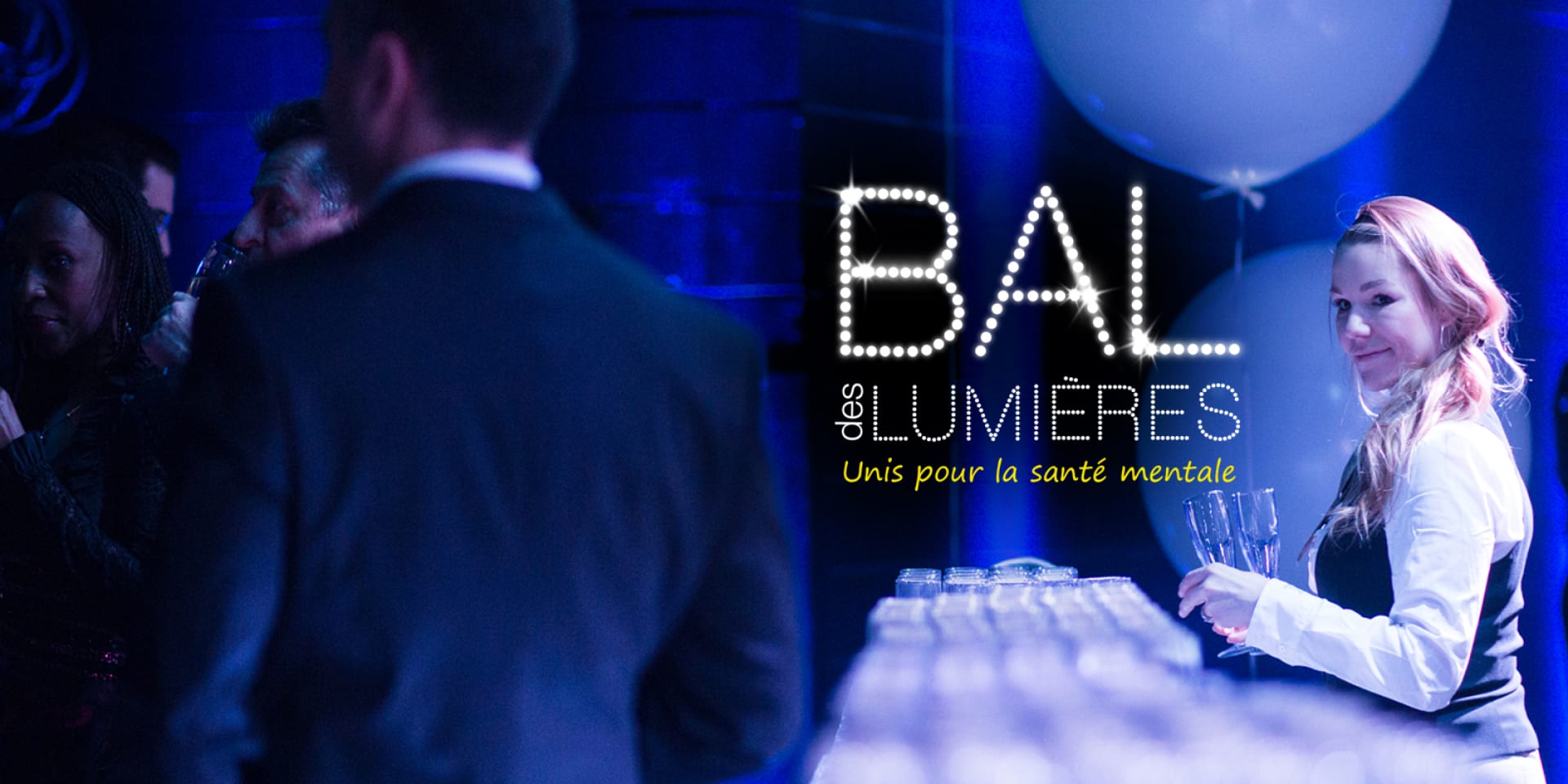 ​Since 2013, the Bal des lumières has brought together close to 850 guests on behalf of the Douglas Foundation, the Fondation de l'Institut universitaire en santé mentale de Montréal and Fondation Jeunes en Tête to support a common cause: mental health.
Join us to celebrate 11 years of passion and mobilization by the business community to support youth's mental health. It is with great enthusiasm that we invite you to this prestigious fundraising event that will transport you to the majestic and lush universe of the Enchanted Forest.